Diversity
66
Nations represented by students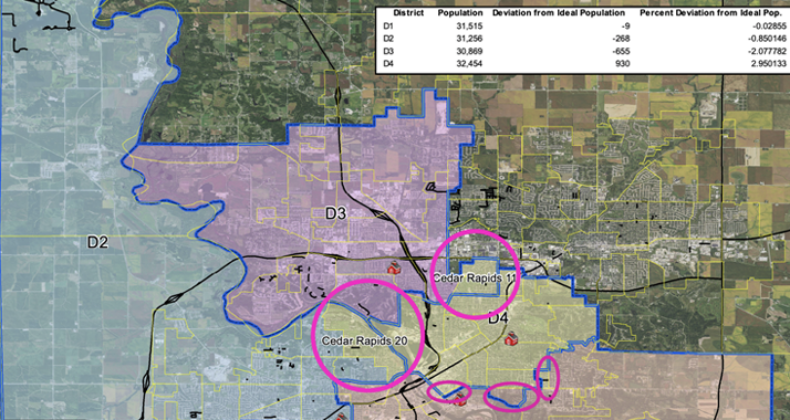 Proposed Director District Boundaries
Following each federal decennial census, school boards divided into director districts
must comply with Iowa Code Section 275.23A and review the District boundaries to
determine whether current boundaries comply with existing laws. According to Iowa
Code, school boards must review said law to determine whether changes to district
director boundaries are necessary.
CRCSD contracted with Mapping Strategies to conduct the analysis of the new
population numbers and review director district maps using the requirements provided
in Iowa Code. Mapping Strategies used the 2020 Census population to determine
whether CRCSD director districts conformed to state law, adjusted director district
boundaries where necessary to comply with Iowa Code, and will prepare and file the
Director District Worksheet required by the Iowa Secretary of State's Office by May 15,
2023.
Requirements include director districts must follow Census geography and use decennial
Census population, must be nearly equal as practicable to the ideal population (total
district population divided by number of director districts = ideal population), must
follow precinct boundaries whenever possible, and must be contiguous and compact in
form.
The Board will be asked to consider approval of the revised director district map,
approve the Iowa Secretary of State Worksheet, and adopt a Resolution – Adoption of
Director Districts at the December 12, 2022 Board meeting. Effective date for any changes
is July 1, 2023.