Diversity
70+
Languages spoken in our schools
View full detail regarding the four workforce strategies below: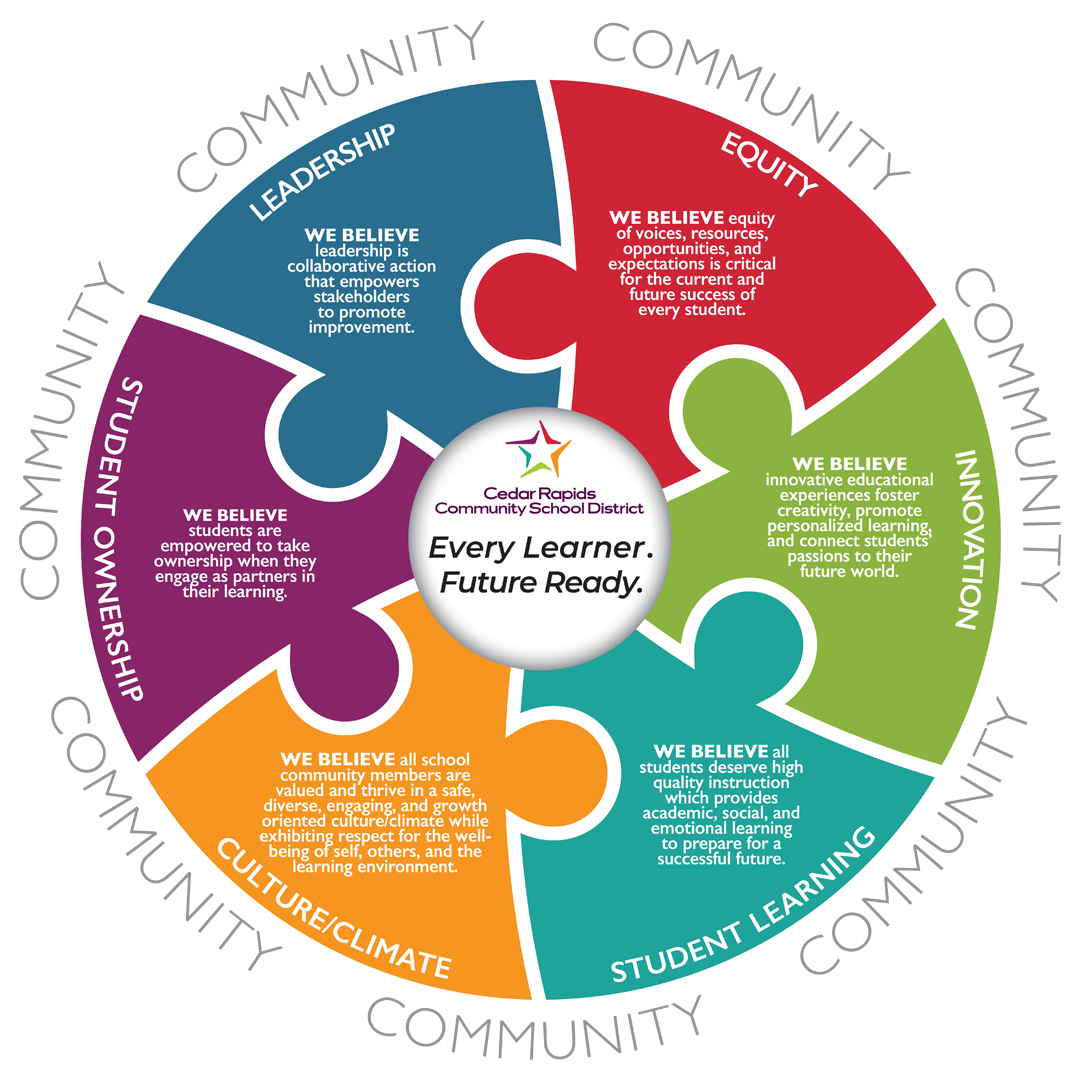 ---
Employee relations
Ensure the equitable application of policy and procedures
Foster a work environment of collaboration and cooperation to resolve employee disputes and issues at the lowest level possible
Proactively discuss and resolve issues, and build trust with employees
Create a consistent standard of treatment across employee groups
Build upon the relationships and trust between employees and their leaders, creating a more open empowered working environment
Continue to be proactive addressing issues that involve employment laws, compliance, and regulatory requirements
Implement policies and procedures that conform with regulatory and HR policy requirements
Theory of action
IF CRCSD engages employees and promotes fair, equitable, and consistent policy and procedures, THEN employees will feel valued and respected, which will increase the trust in the organization.
| Actions | SMART goals |
| --- | --- |
| Design, develop and implement an exit interview to understand reasons for attrition | By June 2022, CRCSD will understand our employee turnover reasons and create robust action plans to address top reasons for turnover |
| Partner with administrators to identify employee relations trends and create plans to address common issues | |
| Further develop training framework for common HR practices and procedures | |
| Implement employee engagement survey for all employees. | |
---
Employee enterprise system
Summary:
Recognize one system of record for workforce data in HR, Payroll, and Accounting
Key employee transactions are performed consistently and in compliance with regulations
Information can be easily retrieved by all employees
Operate as a data-driven organization for planning and decision-making
Maximize employee systems and data through automation and self-service
Theory of action
IF we advance technology and align systems, THEN CRCSD will improve employee experience, drive data-focused decisions, and more efficient use of district resources.
| Actions | SMART goals |
| --- | --- |
| Provide one robust system to meet the daily needs of HR, payroll, purchasing and accounting, and budgeting functions. | By July 1, 2021, CRCSD will transition from multiple employee and financial accounting systems to one employee enterprise system. |
| Provide an Employee Enterprise System that enhances communication and workflow between users, reduces confusion and duplication of tasks. | By July 1, 2021, CRCSD will streamline and standardize electronic processing of key processes. Through workflows and approvals, increase line-of-sight to key employee movement and changes. |
| Provide administrators the capability to easily access and track information about their employees and budgets. | |
| Provide accurate state reporting, employee, and financial data. | |
| Provide a self-service portal which employees find useful and efficient to access and update their personal information and life events. | |
---
Benefits program
Summary:
Control cost and create value for employees through plan design
Focus on giving employees choices
Create equity in benefit offerings across work groups
Increase employee engagement in benefits enrollment, resources, and tools
Provide counsel on benefits to employees
Theory of action
IF we offer employees competitive benefits, THEN employee experience and satisfaction will improve.
| Actions | SMART goals |
| --- | --- |
| Create awareness and communication strategy for retirement planning. | By June 2022, increase 403B utilization by 10%. |
| Create a strategy to reduce the 15% surcharge through MIIP program. | By June 2021, create a measurable methodology to scale back the 15% surcharge based on MIIP deficiencies. |
| Evaluate plan medical plan designs and determine competitive options for employees. | By June 2021, MIIP review plan structure and consider HSA for improved employee choices. |
| Add vision insurance for eligible employees. | By June 2021, employees will have a vision option for improved employee choice. |
| By June 2021, implement a new benefit enrollment platform. | Improve employee experience when signing up for benefits. |
---
Workforce recruitment
CRCSD recognizes the need to more closely align its staff demographics with the student population. Students succeed when they have role models who have shared experiences and relatable, guiding principles to help them be future ready.
Theory of action
IF CRCSD recruits, hires, and retains staff that reflect student demographics, THEN it equitably serves students who are future ready.
SMART goals
By June of 2022, employee demographics will broaden to more closely match student demographics.