Congratulations to wrestlers from Washington and Kennedy who competed in last weekend's girls' state tournament!
Kennedy's Lexi Byrne and Ella Brown placed third and seventh, respectively. Washington's Carly Klein participated in the tournament, and seven other Kennedy students participated, as well.
"The growing number of girls within our program was amazing to see and the hard work that these girls put into preparing for this tournament was more than what we expected with so many first year girls wrestlers. They really bought into the sport and learned to love it," says Kennedy head wrestling coach, Nick LeClere. "A lot of credit has to go out to our Coach Craig Mallicoat for the extra time he put in with the girls and our captain Lexi Byrne for taking all of her teammates under her wing to help lead them."
At the tournament, the Iowa Girls High School Athletic Union announced that wrestling will be sanctioned as a high school girls' sport beginning next school year.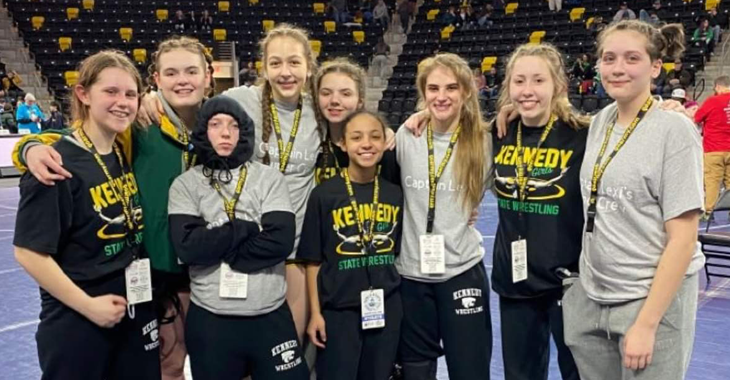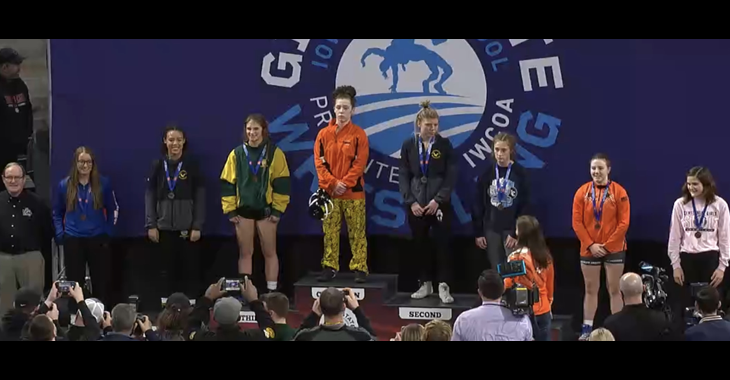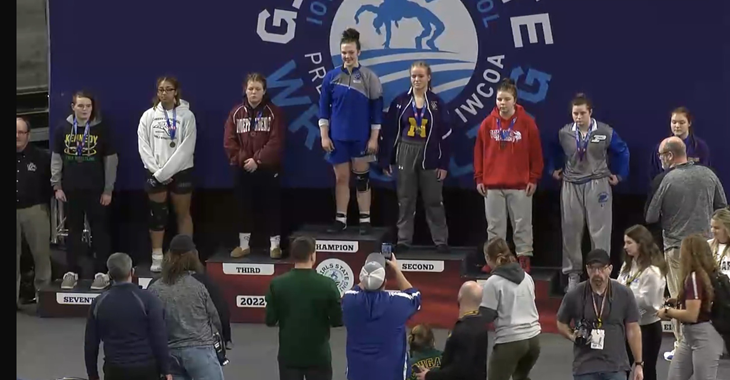 ---