Innovative Education
5
Theme-based magnet schools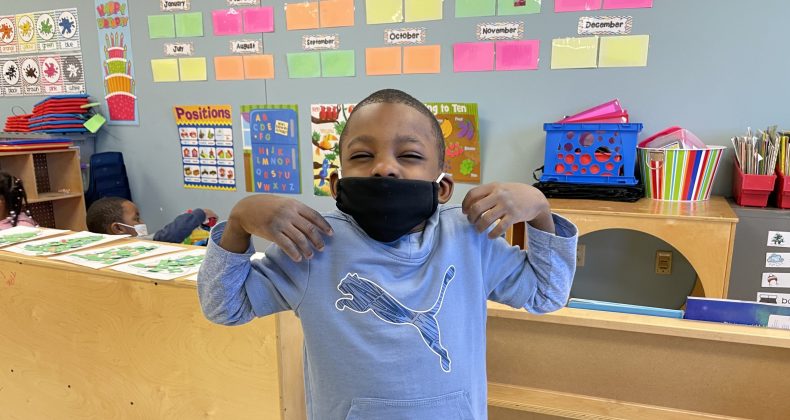 Cedar Rapids Community School District 3- and 4-year-old preschool provides a nurturing environment for young students. Preschool lays the foundation for school success and lifetime problem-solving skills for your child.
Each class is led by a teacher licensed through the State of Iowa in Early Childhood Education, and each classroom is assisted by one or more paraprofessionals. Our program meets Iowa Quality Preschool Program Standards (IQPPS).
Learn more about preschool transportation eligibility here.
Half-day schedule
Three- and 4-year-olds are eligible for half-day preschool. Half-day preschool is offered Monday through Thursday with two sessions each day. The morning session is 8:50 a.m. to 11:50 a.m. and the afternoon session is 12:50 p.m. to 3:50 p.m.
Full-day schedule
Four-year-olds who live within Cedar Rapids Community School District are eligible for full-day preschool. The full-day program is from 8:50 a.m. to 3:50 p.m. Monday through Thursday. 
Enroll in preschool
Preschool applications for the 2021-22 school year are now being accepted. Your student must be 3 or 4 by September 15, 2021, to enroll in preschool for the 2021-22 school year. The first day of preschool will be Tuesday, Sept. 7, 2021.
Financial assistance
The 3-year-old program is a parent-paid program at $300 per month. CRCSD offers additional openings for those who qualify based on income through Shared Vision Funding. These openings are limited and are available at Cedar River Academy at Taylor Elementary School and Grant Wood Elementary School.
Families may apply for financial assistance through the registration process.
Contact us
If you would like to speak with someone about preschool, please call 319-558-2549 or email earlylearning@crschools.us.
---
Resources
---
Key contacts