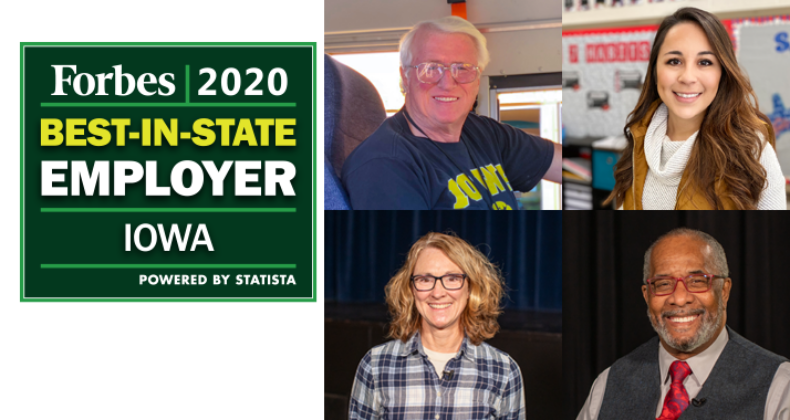 Are you ready to help ensure every student is future-ready? Please check out the menu on the left (on the top if the page is viewed on mobile device) to learn more about our positions and apply at CRCSD today.
We look for great people—in other words, you!
Cedar Rapids Community School District is looking for dedicated people who want to serve their community and students. Our employees are passionate about equity and guiding every student on a pathway to success.
We offer a generous benefits package to eligible employees, which includes:
Medical insurance
Dental insurance
Vision insurance
IPERS retirement
Paid holidays and paid time off
Flexible spending accounts
Professional development
Group term life and accidental death and dismemberment
Voluntary supplemental and dependent life insurance
Virgin Pulse wellness incentive
Employee assistance program
Retirement investors' club 403b
---
Thank you for considering the Cedar Rapids Community School District!
Please take a look around at our job openings and consider joining our team! We serve our students, families, and community—and we'd love for you to be a part of this meaningful work. Whether you're a teacher, bus driver, food staff member, paraeducator, crossing guard, or administrator . . . we need and WANT you!
Sincerely,
Art Sathoff
Interim Superintendent
Meet Darius Ballard
---
Key contact