Since 1972, the Cedar Rapids Community School District student-built house program has directly exposed CRCSD high school students to the building trades by constructing a new home. This year's house—the program's 49th—is starting to take shape.
High school students participate in either a morning or afternoon session. Since the beginning of this school year, they have helped construct a new three-bedroom, two-bathroom ranch home at 120 Ashworth Court in Hiawatha. The foundation has been poured, walls are up, and trusses are ready to be installed. The aim is to have the home's exterior sealed by winter so that students can complete the interior during the colder months.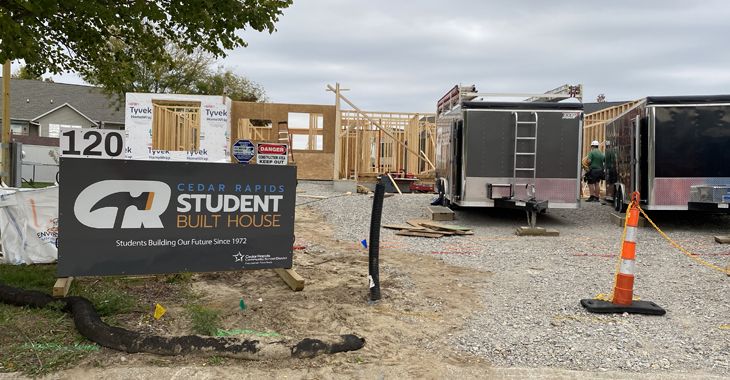 As a career and technical education (CTE) program, the student-built house provides career-ready skills for students. "Our CTE programs provide students the opportunity to develop technical skills, collaborate with local employers, and explore careers," explains Tara Troester, CTE content lead. "After COVID-19 and the derecho shifted our plans, we are excited to have students constructing a home while also building a foundation for their future."
Students certainly see the benefits of this program in their future career and educational prospects.
"I like the teamwork part that we do and the hands-on experience," says Pipa Ritchie, a senior at Washington.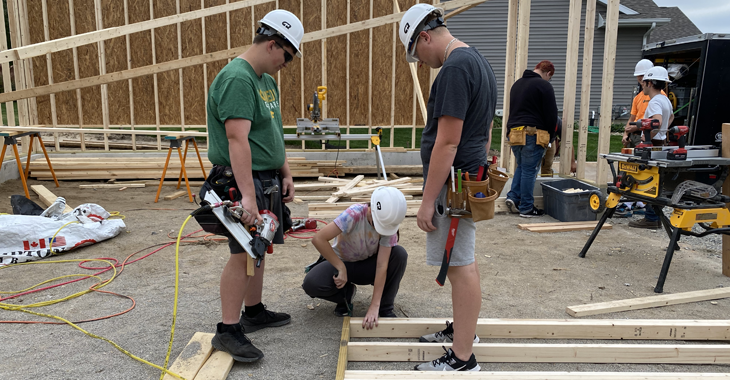 Ritchie uses the teamwork skills she has gained from the student-built house program in her other high school classes. In fact, she plans to take them into college and her career.
"When I go to college, I want to be a mechanical engineer because I love working with my hands," she explains. "I'm going to [spend] two years at Kirkwood and two years at Iowa State."
Lucas Hanson, a senior at Kennedy who participates in the morning session, enjoys the program so much that he visits the afternoon session voluntarily. He wants to go into the trades after graduating high school.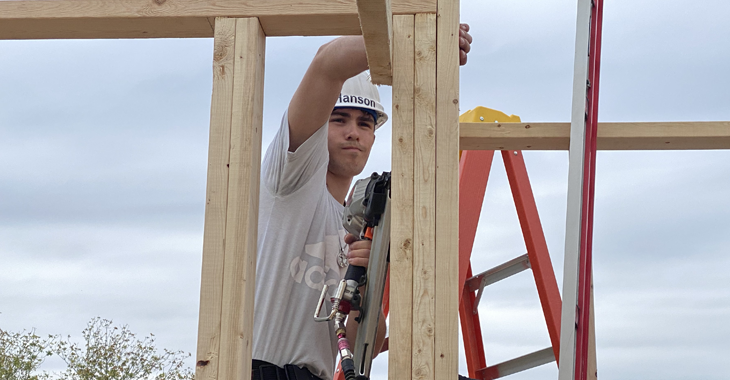 "A buddy told me about [the program]. I decided it would be a good idea and see how it goes," Hanson says. "It's a great time."
Learn more about career and technical education at CRCSD.
---