A conversation with CRCSD Health Services leader
Sandy Byard, Health Services coordinator for Cedar Rapids Community School District, has a sign in her office that says "enjoy the little things." As she reflects with us on the past two years, she remembers challenges, changes and "the big things" she and the school nurses endured within the swirl of a demanding health crisis.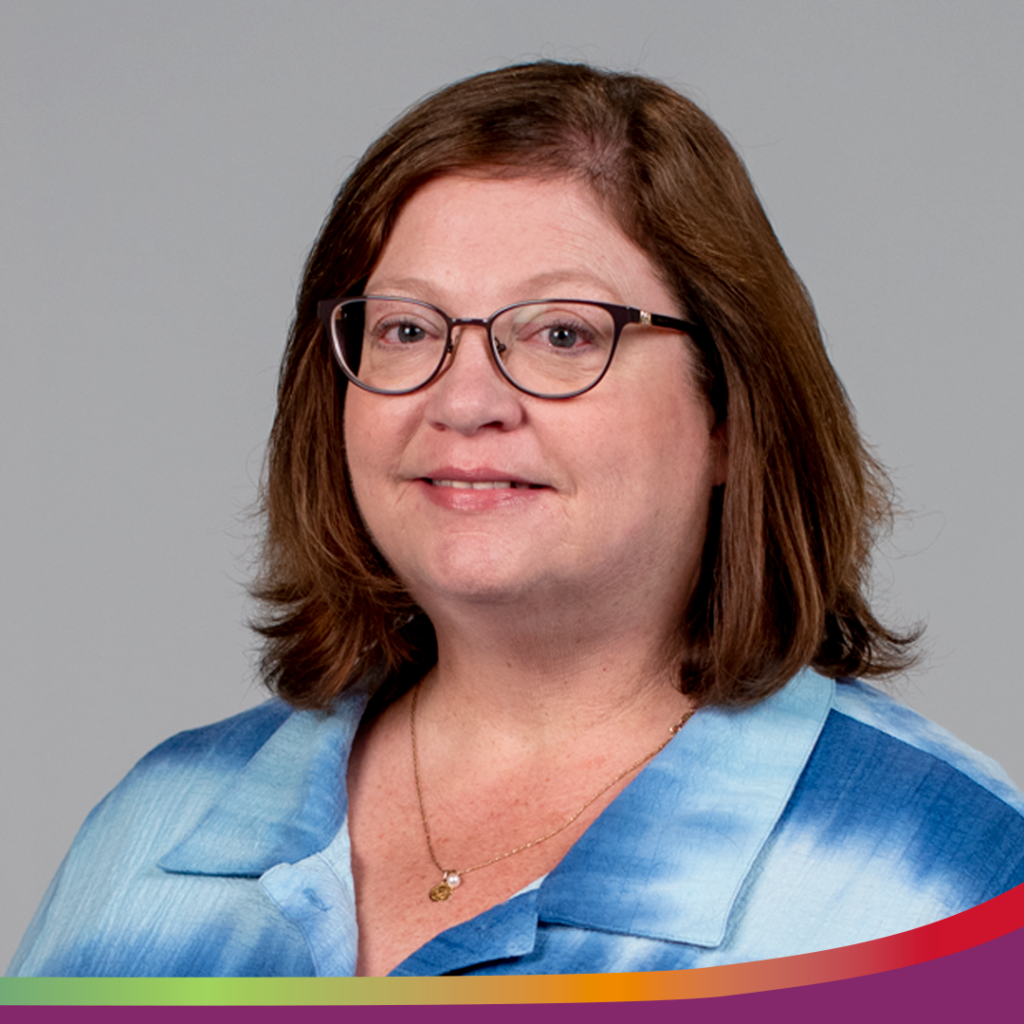 Health Services, with Sandy at the helm, shouldered enormous COVID-related responsibilities in addition to regular roles within the Cedar Rapids Community School District (CRCSD). Since March 2020, Sandy has helped lead CRCSD through an unprecedented (there's that word again) navigation of a global pandemic and the effects it has had on a school district with more than 16,000 students and 3,000 staff members. She led the daily District COVID Task Force meetings, conducted constant monitoring of research and data, collaborated with Linn County Public Health, IA Department of Health and the CDC – all while simultaneously developing policies and procedures for students, families, staff, busing and classroom structure mitigations. And, don't forget the ordering of materials in large demand and short supply. Whew, those are some "big things."
"It's been head spinning, for sure," said Sandy Byard, Health Services coordinator. Sandy gives great credit to the 20 CRCSD school nurses and all they have dealt with the last two years. She notes that May 11th is National School Nurse Day and this celebration denotes the great appreciation we all have for school nurses.
School Nurses: "Trying to control panic amongst their normal roles"
School nurses help bridge health and education, especially the past two years when a health-related crisis touched every aspect of the school setting and educational practices. School nurses were juggling already busy workloads with added demands of identifying COVID-19 cases, contact tracing, keeping up with ever-changing guidelines, and alerting parents about infections. At the same time, they were finding themselves sometimes in situations with upset parents. The nurses were "trying to control panic amongst their normal roles."
"I have a great deal of admiration for these nurses who worked so hard," said Sandy. "The role of a school nurse is now better understood. Their presence in the school helped us better deal with the pandemic in the school environment. And our health secretaries have been so important. Without the assistance of our health secretaries, the school nurses would not have been able to manage COVID response in their schools and their other responsibilities at the same time."
Sandy states that CRCSD is lucky to have the great support of Superintendent Noreen Bush, Deputy Superintendent Nicole Kooiker and Executive Director of Special Services Wendy Parker. They have been supportive leaders who have always believed in the need to provide funding for a strong health services model with the number of school nurses needed to offer high quality services to our many students with chronic health conditions.
"We truly believe in supporting the whole child," said Superintendent Noreen Bush. "This includes their physical and social/emotional well-being. School nurses greatly help with the important elements that go beyond the classroom."
Tools for decision making: Data and vaccine
Along the two-year journey, decisions have been based on state law and the tools at Health Services' access. Sandy, along with internal team members Angela Billman and Mark Conwell who both specialize in data analysis, built an internal system of collecting data, tracking positive cases, and deciphering dates for students and staff to return after infection. CRCSD's data, combined with Linn County Public Health (LCPH) data, became crucial tools needed to make decisions and implement processes.
According to Sandy, without the data from CRCSD and LCPH, it would have been like "monitoring an invisible monster."
And, then came the vaccine. "The game changer was the vaccine; that's when the tide turned," said Sandy. "After the vaccine became available to staff and students, we saw our school COVID positive numbers plummet. To see the peak compared to after the vaccine – not even comparable."
Going forward and what we've learned
Sandy has applied her 21 years of CRCSD experience and her historical perspective of illness in a school setting to help CRCSD through this pandemic. "Schools are always a bellwether during a contagious outbreak of any kind," said Sandy. "Schools are great surveillance sites to monitor early signs of a public health issue." She goes on to say that partnership is key with organizations such as Linn County Public Health.
Also, a good plan for a public health crisis is beneficial, especially in the early stages. In Spring 2009 , CRCSD developed a pandemic response plan for H1N1 infection and used some of that pre-planning in the COVID-19 response. While the COVID-19 pandemic was fast-paced, ever-changing, and widespread, CRCSD has learned a lot along the way. "CRCSD now has procedures and practices in place, and if something happens again we know how to handle a respiratory pandemic," said Sandy. "We are in the continuous mindset to bridge health and education to keep students healthy and available for learning."
---