Diversity
70+
Languages spoken in our schools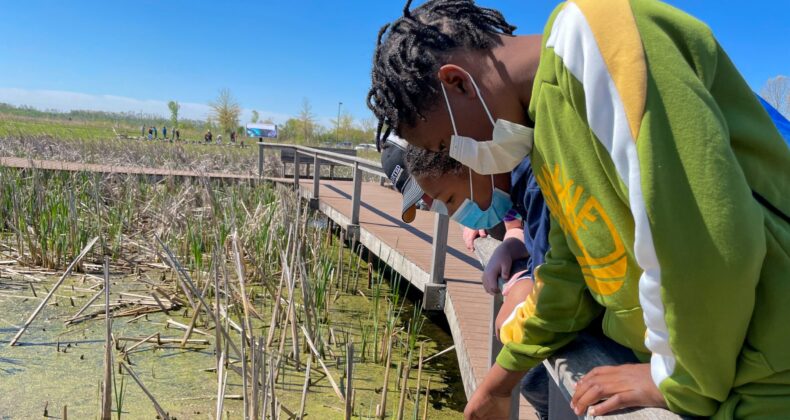 Cedar Rapids Community School District is committed to implementing sustainable practices to protect our environment and reduce our carbon footprint. Since 2013, CRCSD has been actively implementing sustainable practices through facility and grounds improvements, development planning, technology updates, and through school green teams. Sustainable practices have transformed our culture to one that is focused on improving the environment, while also reducing waste, water, and energy in our operations.
Initiatives in action
Students throughout CRCSD are involved in sustainability. Here are a few examples from the 2020-21 school year.
Cedar River Academy at Taylor Elementary
Students at Cedar River Academy participated in a bug inventory project in the school gardens. This insect tracking project helps students understand the small ecosystems on their school grounds better.
Erskine Elementary School
Erskine green team students learned about compost by caring for red wiggler worms, which break down food scraps into dirt. Students used the compost in their school garden to add valuable nutrients to their herbs and vegetables.
McKinley STEAM Academy
Students on the McKinley STEAM Academy green team worked hard in the spring of 2021 to create a new landscape for their school grounds. They planted trees, created a pollinator garden, and prepped an area for a reading garden.
---
Resources
Newsletter archives
---
Key contacts