Diversity
66
Nations represented by students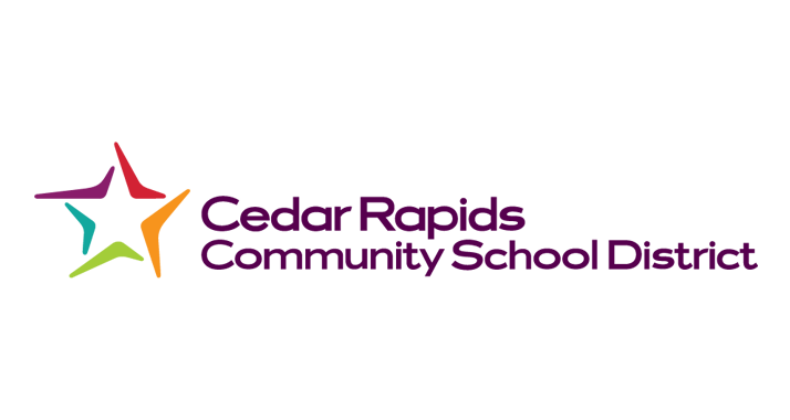 CR Schools and Department of Justice finalize agreement on seclusion and restraint
The Cedar Rapids Community School District (CRCSD) concluded its review with the U.S. Department of Justice and a final agreement relating to seclusion and physical restraint policies, procedures, and practices has been reached.

The Department of Justice stated that "[t]hroughout the investigation, the District fully cooperated with, and worked in good faith to respond to, all of the Department's requests for information."

"I'm proud of the hard work our staff have already done before and throughout this investigation," said Superintendent Noreen Bush. "CRCSD welcomes the opportunity to continue to improve our practice to support our students."
The DOJ has not identified to CRCSD any specific incident, complaint, child, or school as being the source of the ongoing review that began in October 2020. The review encompassed a collection of over 10,000 documents, numerous interviews of District and building-level administrators and staff, and site visits to several District schools.

As a result of this agreement, the District will be discontinuing the use of seclusion in all buildings and programs, effective 30 days from the date of the agreement. The District will also be making significant changes to limit the use of physical restraint and to rethink how student behavior is analyzed and responded to, District-wide. "Over the next 30 days, the District will be in communication with staff, parents, students, and other stakeholders about the changes on the horizon," said Superintendent Bush. "This is hard, important work, and we are excited to be a leader in creating positive change for our students."

In 2017, in response to concerns raised at the state level, the District embarked on systemic improvements in its response to student crisis behaviors. CRCSD believes this agreement with the Department of Justice will lead to further improvements that will benefit all students.